Invitation: TSA Web3Music Live Event
Updated: Jul 20, 2022
To our lovely TSA Users:
We're so excited to announce our TSA Web3Music Live Event with singer/ song writer: Vessy Mink. This event will take place on TSA Metaverse on Voxels at 18:30 PM PST on July 6th, 2022. We will have live music, airdrops of wearables & accessories and so much more!
About Vessy Mink:
Please join us at Digital One Exhibition Hall Metaverse on Voxels Oceanside to socialize before the event starts.
Join Voxels: https://www.cryptovoxels.com/play?coords=E@1175.5E,791N
Register POAP to receive a free wearable designed by a fshion designer /artist XTincT: https://teaswap.live/poapnft
| What is TSA Web3 Dictionary Music Mystery Box and Album


TSA Web3 Dictionary Music Mystery Box is collection of 100 editions ( 8,800 copies) comes from TSA Web3 Dictionary Album 100. The name of TSA Web3 Dictionary Album 100 music is TSA Web3 Wearables, and also the title and topic of Digital 20/20 Boom Into Web3 Social event. ​
Music Videos by TSA Web3 Dictionary Album 100 © 2022 Digital One Asset Corp. & Vessy Mink. Minted and marketed by TSA NFT Incubator, a division of Digital One Asset Corp. Singer/Songwriter: Vessy Mink
You can preview some of the albums here: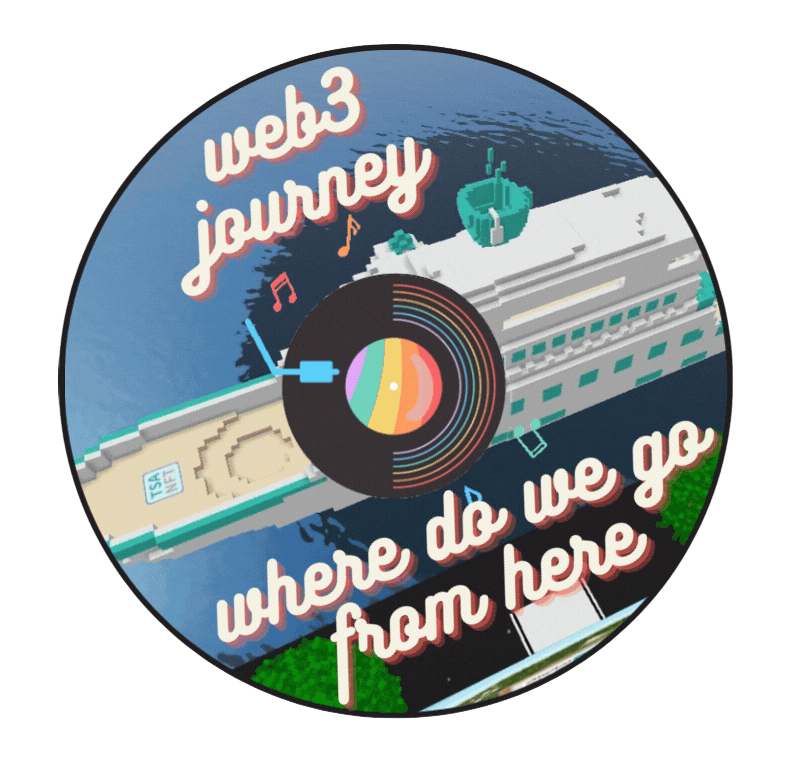 Follow us on Twitter, Discord and Telegram!
Be one the first to know about our exclusive NFT drops, special events, airdrops, promotions and the latest news. Join us!
What is TSA NFT?
TSANFT Incubator is a NFT educational platform powered by DeFi solutions and cryptocurrencies, a bridge between Web 2.0 and Web 3.0. is one of the most powerful NFT investments and trading platforms built on Binance Smart Chain, Polygon and Ethereum network powered by governance token TSA Magic Box NFT and rewards token $TSA. We allow collectors to maximize value of their NFT collections by combining NFTs and DeFi into one and allowing NFT collectors to yield farm and stake.
It currently has 5 spaces: TSA Incubator, NFT Marketplace, TSA Collections, NFT Finance and TSA MetaPlay.
TSAMetaPlay, bridges the gap between investment opportunities in the #DeFi world and #Virtual world and brings people together to learn, meet, trade and earn NFTs in an immersive virtual world from anywhere. TSAMetaPlay GameFi Franchise will be launching on Blockchain and Metaverse including Voxels, Sandbox, Virbela, Dvision World, Connect.Club and more.
Contact: support@tsanft.io
Media: Yahoo Finance | Bloomberg Nov. | GlobeAndMail | Nasdaq | The Wall Street Journal |
Follow Us: https://linktr.ee/teaswap
Website: https://www.teaswap.art
Twitter: https://twitter.com/ArtTeaswap
Telegram: https://t.me/icashrewards123
Medium: https://teaswap-art.medium.com/
Discord: https://discord.gg/49xUD5NCGD
Youtube: https://www.youtube.com/channel/UCRQvhqvPo6kVZzLHtZvYIrQ
Tiktok: https://vm.tiktok.com/ZMeKnGjQk/
Clubhouse: https://www.clubhouse.com/club/tsa-nft-incubator
Linktree: https://linktr.ee/teaswap